Wednesday, October 9, 2019 / by Jenny Carroll
Contributed by Deena Thomas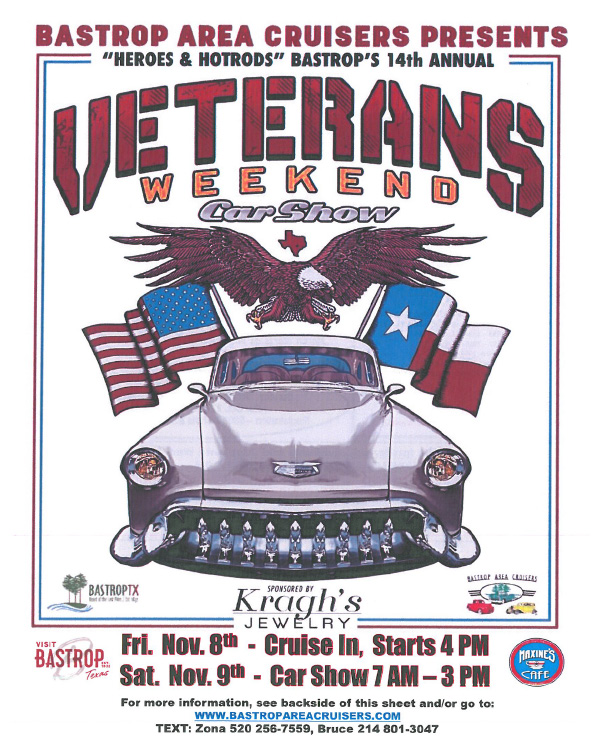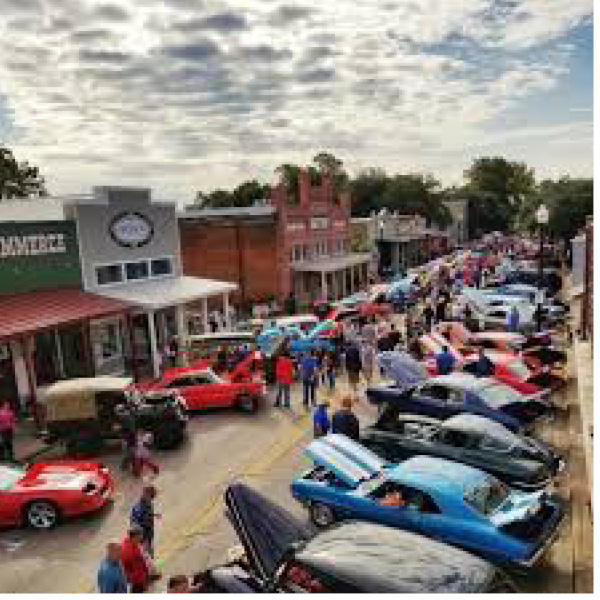 (BASTROP) Whether you are a car enthusiast or a patriotic American, Historic Downtown Bastrop is the place to be on Veteran's Day weekend for the 14th Annual Heroes & Hotrods Car Show Saturday, Nov. 9.
Hosted by the Bastrop Area Cruisers partnered with the City of Bastrop, Visit Bastrop, and Downtown Bastrop, the event has drawn in the past upwards of 430 car entrants surrounding a centrally-located platform on Main Street where veterans are recognized with special speakers, awards, and music.
"This is one of the largest car shows in Central Texas, making a significant economical impact in Bastrop" Bill Szelag, Bastrop Area Cruiser president said. "Honoring veterans is an important part of the day, with car show participants attracted to the fact that we have 28 judging classes including a class for rat rods and a class for motorcycles in addition to various classes recognizing both classic cars and contemporary hot rods."
Saturday's car show registration closes at 10 a.m. so that the morning's focus is to honor veterans. All veterans are encouraged to assemble in front of the Bastrop Museum and Visitor Center at 10:30 a.m. in anticipation of the 10:45 honor march down Main Street lead by the Bastrop High School Junior ROTC accompanied by a bag piper. This march is made even more impressive with a fly over by the Commemorative Air Force out of San Marcos. The day's ceremony ensues at the centralized platform with special guest speaker National Guard Brigadier General Charles M. Schoening, currently the Assistant Adjutant General for the Air National Guard Austin and The Bastrop Honor Choir.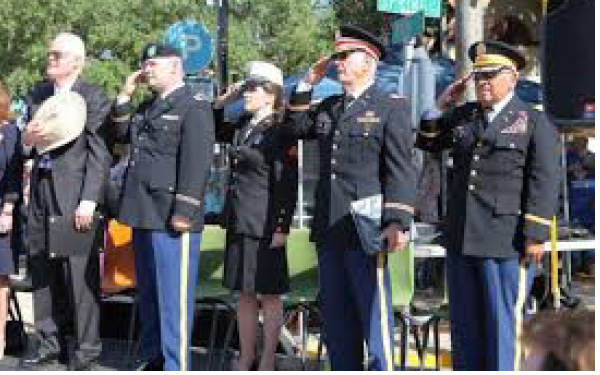 A number of car show participants are veterans who return to the show each year.
"I thank the Bastrop Area Cruisers, and the entire community of Bastrop," Ken Kubenka, 2018 Car Show participant said. "You guys go all out in honoring veterans. I had more people thank me for my service than I have ever had anywhere. All aspects of the show were well done, from registration, judging, the Junior ROTC, the veterans' parade, the fly over, and awards were fantastic."
Besides the veteran's ceremony and car show lining numerous downtown blocks, children's activities will be set up just off Main Street by The Nitsche Group Insurance, including car show coloring sheets, wooden model building sponsored by Home Depot and a car photo backdrop sponsored by the Blue Flame Cruisers.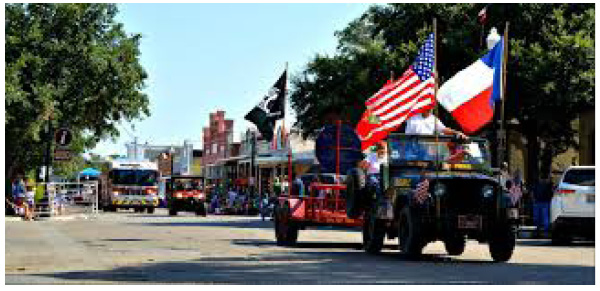 This day is made successful by numerous people working with the various Bastrop City organizations. With a membership of 170 members, many of whom volunteer for this event, The Bastrop Area Cruisers will be assisted by students from Colorado River Collegiate Academy and Bastrop High School automotive. This year's sponsors include Kragh's Jewelry, primary sponsor; Maxine's Café, admiral sponsor; and 15 colonel sponsors.
This year's raffle featuring 8 prizes including a stay at The Lost Pines Hyatt, will benefit the local VFW post, Bastrop Leathernecks, and Operation Finally Home, a New Braunfels- based organization building homes for disabled veterans. Last year's Heroes & Hotrods Car Show generated approximately $32,000 enabling Bastrop Area Cruisers to give back to veterans' causes and young people's scholarships.