Thursday, August 5, 2021 / by Jenny Carroll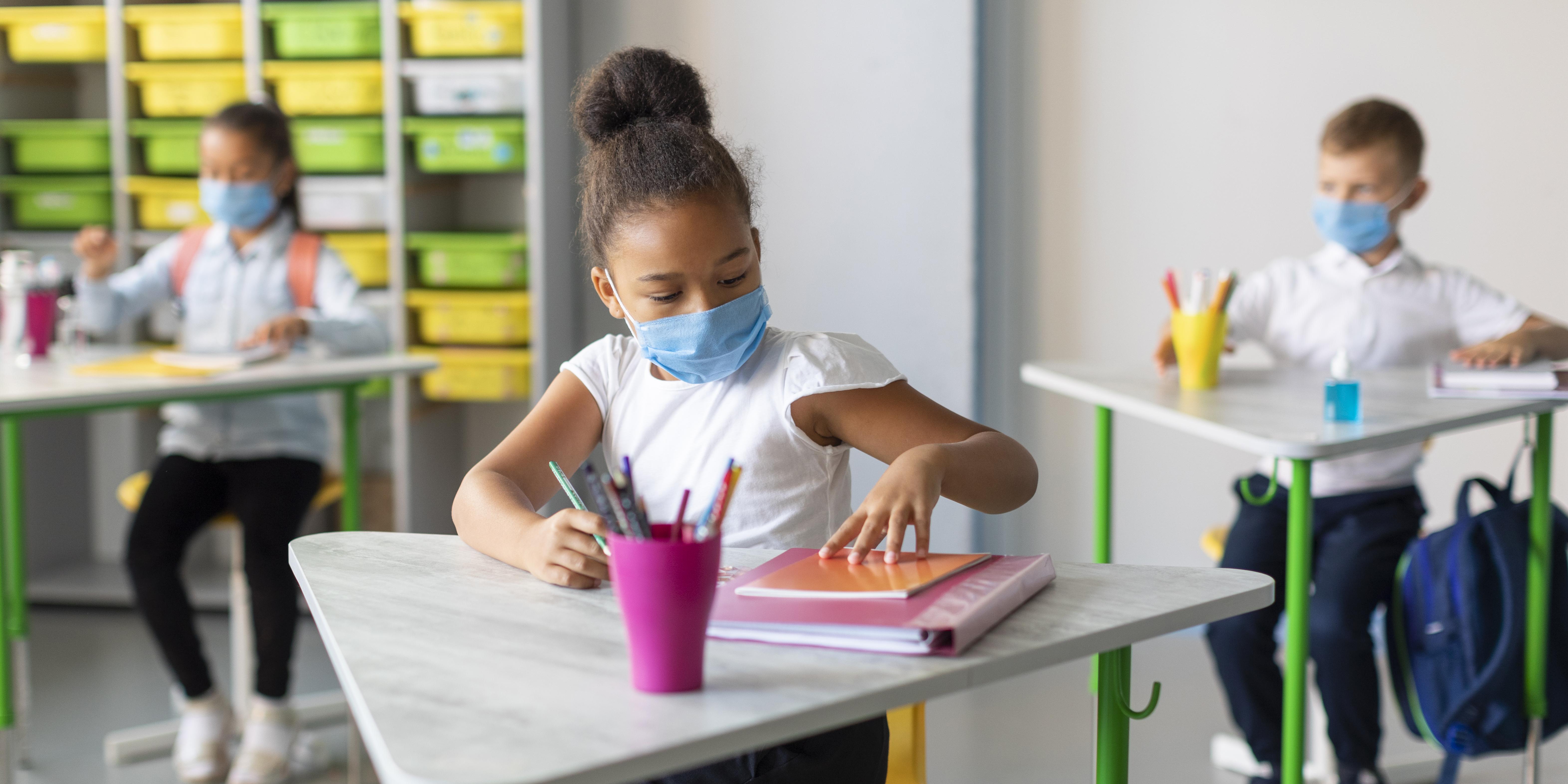 As COVID-19 cases rise again in Texas, parents of school age children are stressed, whether they agree with statewide protocols or not, about sending their children back into schools ill equipped to handle the ongoing pandemic. Some school districts, like
Austin ISD
, appear to be requiring masks indoors despite Governor Abbott's mandate that masks cannot be required to be worn. It'll be interesting to see, as we get closer to school start dates in a couple weeks, how these mandates shake out.

There is pushback on both sides of the issue across the state of Texas and beyond. Parents on opposing sides of the safety protocol issue are speaking up loudly in district meetings and in parent groups alike. In Arkansas, for example, a group of parents have
filed a lawsuit
against the state to strike down their ban on mask mandates. Regardless of the arguments for or against vaccines, it cannot be denied that our numbers are rising and school age children do not have access to vaccinations that can potentially protect them from long term damage from the virus. Their best bet is to not get it in the first place. It's up to their adults to make the best decisions for their long term health as they gather together in schools again.

While most Central Texas districts strongly suggest that masks and distancing be maintained into the 2021-2022 school year on their district's COVID protocol webpages, some districts have simply left those pages blank. Below is a list of Central Texas district pages that link to their COVID protocol procedures. Click the link on your district to find your schools requirements for the upcoming semester. We hope your kiddos have a wonderful, safe, and healthy school year!

Austin ISD

,

Bastrop ISD

,

Dripping Springs ISD

,

Eanes ISD

,

Hays ISD

,

Lake Travis ISD

,

Leander ISD

,

Pflugerville ISD

,

Round Rock ISD

,
Smithville ISD