Monday, November 9, 2020 / by Jenny Carroll
Compiled by Deena Thomas Stanberry Realtors Bastrop
(BASTROP) Just beyond the recently opened Ascension Seton Hospital on Highway 71W sits Bastrop's newest addition to the medical community, Austin Regional Clinic.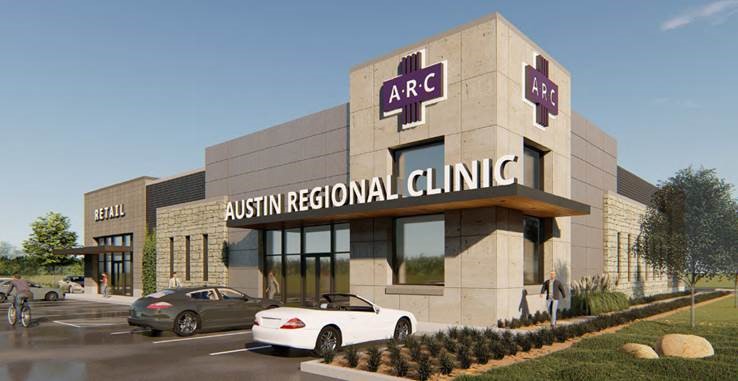 With walls constructed at Austin Regional Clinic Bastrop, the projected opening date for the clinic is July 2021, allowing ample time for facility completion and staffing of ARC's newest clinic.
"We are excited to become a part of the growing Bastrop community," Evelyn Carter, Senior Director of Clinical Operations, said. "Austin Regional Clinic looks forward to meeting the community's growing medical needs and staffing our facility with people who live in the Bastrop area."
This clinic, designed to house a laboratory, a radiology department, and six doctors will initially accommodate the lab, radiology department, two family medicine doctors, and one pediatrician until the need for rotating specialists are assessed. ARC offers family medicine, internal medicine, pediatrics, and 16 specialties, giving patients access to comprehensive, coordinated health care.
Currently, ARC is recruiting doctors who would be a good fit for ARC Bastrop. Carter said that other staffing needs will be addressed three to four months prior to the clinic opening, with preference given to interested parties who live in the Bastrop community.
Austin Regional Clinic, with numerous locations in Central Texas, "stresses prevention, evidence-based treatment, same-day access, long-term doctor/patient relationships, and coordinated care." The organization, with a presence in 12 communities, is proud of community involvement like recently announcing the winners of their sponsored Austin PBS Kids Writers Contest.
For more information about Austin Regional Clinic and career opportunities within the company, see www.austinregionalclinic.com.