Tuesday, May 12, 2020 / by Jenny Carroll
Contributed by Deena Thomas

(BASTROP) Just about a month ago, chamber of commerce executive directors representing Bastrop, Elgin, and Smithville, Texas (BEST Collaboration) discussed business resiliency and recovery on the Chamber Chatter Podcast, hosted by April Daniel, Smithville Chamber Executive Director.

There, executive directors Becki Womble, Bastrop; Gena Carter, Elgin; and Daniels, Smithville along with Adena Lewis of Downtown Bastrop organization talked about their long-time partnership as chambers in Bastrop County working together for the benefit of their business community. During this time of suppressed economy due to temporary business closures because of the COVID-19 pandemic, they talked about their providing informational resources to their membership regarding securing Small Business Loans and safe and healthy business practices.

"This is a time when businesses will have to set new goals for the new normal," Womble said. "It's a time to take advantage of on-line educational opportunities and to collaborate with others on creative ways to continue to reach their customers. We've been through floods and fires together; we are going to come back even better after COVID-19."
Now, just a few weeks later, we see state and community guidelines for non-essential businesses, including restaurants and retail, relaxed as they have the option of opening their doors at a decreased capacity to serve their customers.
But through these past several weeks, those most resilient businesses adopted ways to reach customers and clients at a distance, perhaps even holding on to some of these practices as our community takes steps for more face-to-face interaction.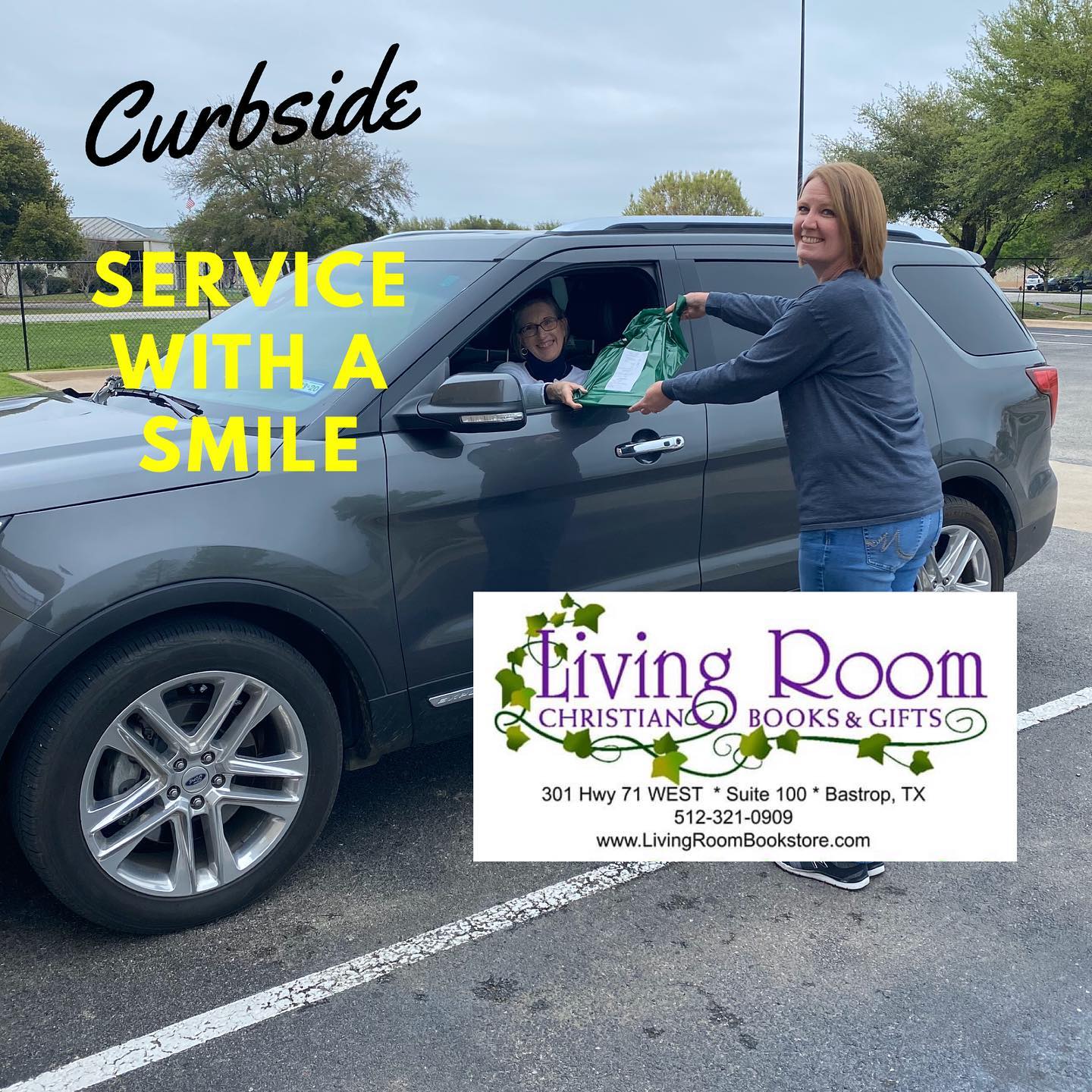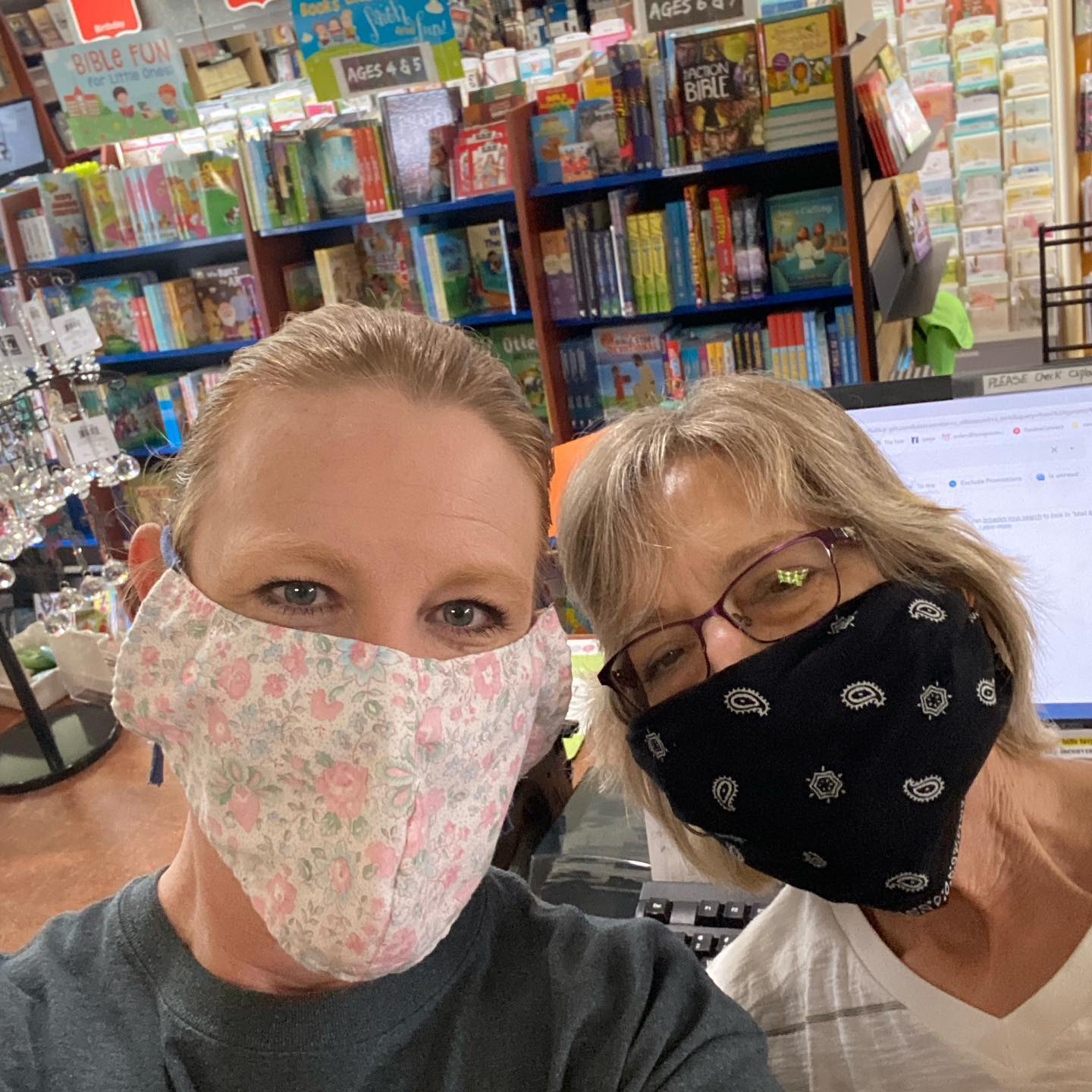 Places like the Bastrop's Living Room Book Store, who promoted various journal options on FaceTime Live and who implemented curbside retail as early as right before Easter, still offer that convenience. And Bastrop's Neighbors Kitchen and Yard, creatively partnering with their next-door Tough Cookie restaurant, features on their Facebook page the Neighbor's Box #9 for $30 this week containing community supported agriculture vegetables, fruits, coffee, plants, and meats and a loaf of Tough Cookie Whole Wheat Bread. This, originally offered early during the pandemic to market local suppliers and the restaurant is still available even after Neighbor's opened their outside dining this past Mother's Day weekend with live music performed on their outdoor stage.


Stanberry Realtors has aided their clients during this pandemic by developing both a Virtual Home Buying Guide and a Virtual Home Selling Guide that takes clients through the buying and selling processes with little-to-no foot traffic through the property, depending upon what parties involved are most comfortable with.
Continuing business with safety and health of clients and employees being the main concern has also been a priority for Jolene Jaehne of First Centennial Mortgage Bastrop.
"We have never stopped our very high levels of communication with our clients and realtor partners," Jaehne said. " We are on the phones and email almost day and night. I have put on numerous Zoom meetings to keep our agents current and up to speed on lending changes in real-time"
And like so many, Jaehne, raised in Bastrop and now growing her business while she raises her family here, has adapted while working full-time at home and facilitating on-line school daily for her daughter.
"We sit down every morning together – and typically swap off doing Zoom meetings all day," Jaehne said. "It has not been convenient or easy – and I wouldn't trade it for the world! As a working mom, I'm getting to experience her growth and curiosity and skills right up close. I will miss my little sidekick when our community opens back up."

But like so many in business Jaehne, anticipates the day of opening the office to clients.
"When we can get back to face to face meetings, I will most look forward to the bonds that you can build only when you are in the same room with a person. From the hesitant first-time homebuyer to the investment pros – it's always a deeper connection in person," Jaehne said.