Friday, May 29, 2020 / by Jenny Carroll
By Bryce Thompson

Staying at home has become the new norm during the COVID-19 pandemic. But that doesn't mean you need to sit idly by and wait for the country to reopen. With time on your hands, consider making some simple home improvements. There are even phone apps to help you!


You don't have to start with a multi-day project. Tackle the smaller upgrades first. You can use this as an opportunity for your kids to help out.
Home Maintenance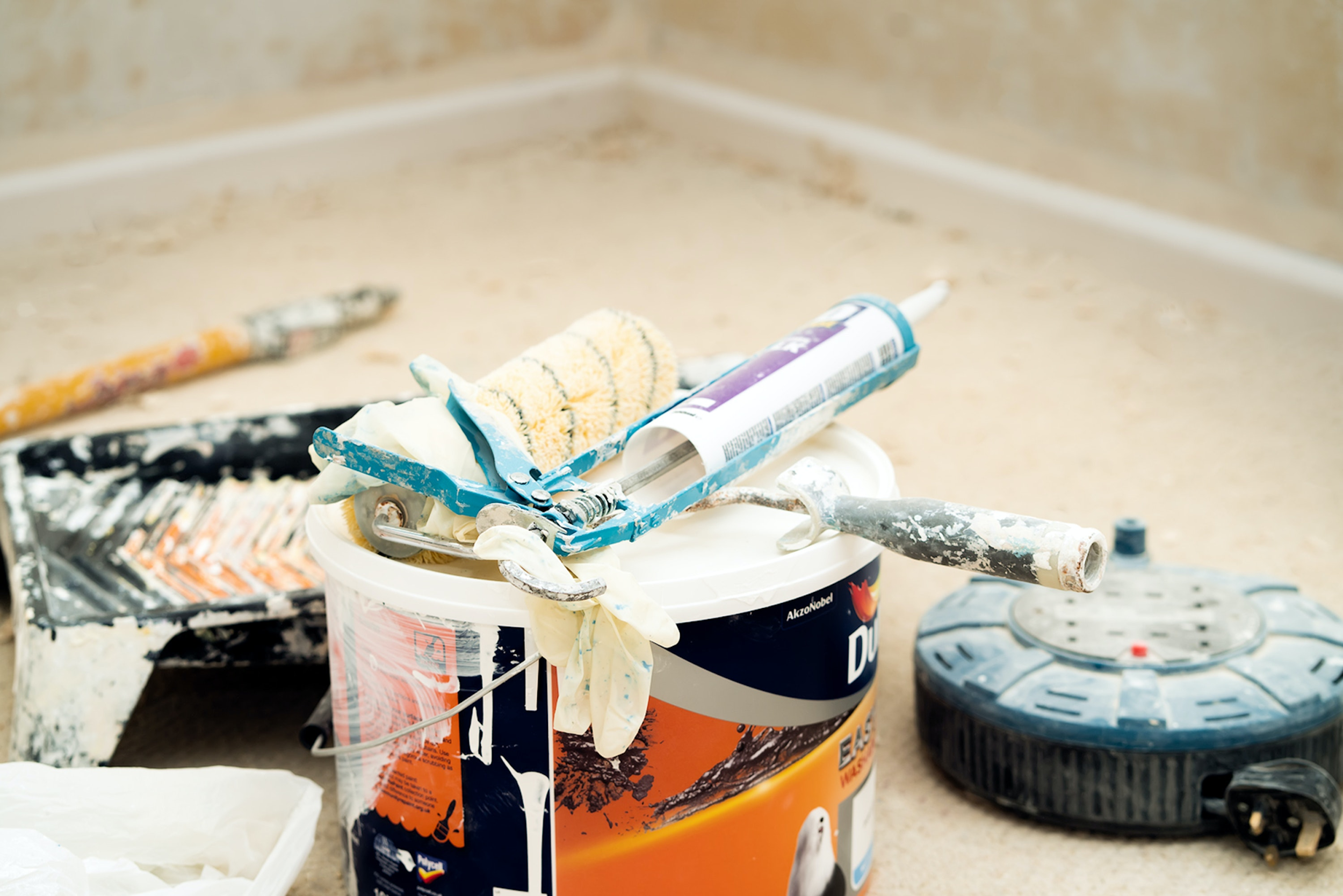 Routine maintenance often gets pushed aside during our busy schedules. Use this time to do a maintenance check around the house and make sure everything's in order. Change your air filters, clean the vents, clear out the gutters. This is the perfect time to flush the water heater and check for leaky faucets. Your home will look great, and you'll feel good about doing something productive!


You don't need a lot of tools to make important upgrades. Caulking is a great way to seal around windows, doors, and floorboards. With temperatures rising around the country, this is the perfect time to make sure your home stays cool and energy-efficient. All you need is a caulking cartridge and a caulk gun, which you can find for a few dollars at any home improvement store. Make sure the area is clean before you start. Then, apply the caulk in a continuous stream that adheres to both sides of the crack.


Head into the bathroom and check the caulking around your bathtub, shower, and toilet. If it's cracked and worn, use a putty knife to remove the old caulk and then clean the area before applying a new layer.


Exterior Improvements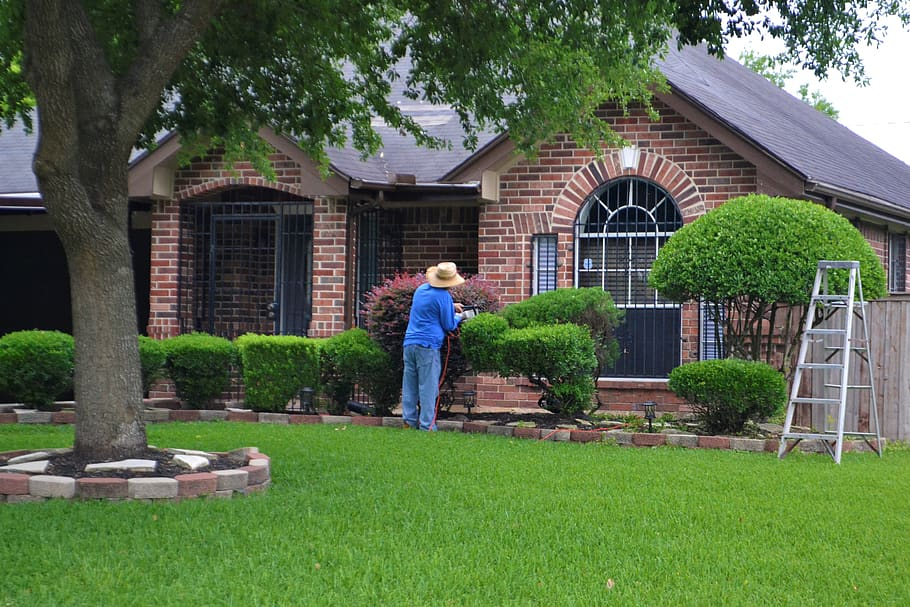 Stuck at home doesn't have to mean stuck inside. Getting outside and working in the yard will be a breath of fresh air. Literally. Many of our Realtors have used this time for outdoor projects while working from home, and so can you.


Use this opportunity to care for your lawn, plant a garden, and spruce up existing landscaping. Plant native plants that thrive in Austin's climate, like Hill Country penstemon or Texas sage. Or you can add a crape myrtle or evergreen sumac tree to increase the shade in your yard. If you're one of the many Austinites with a pool, be sure to choose plants appropriately. You can never go wrong when adding more greenery.


Building a fire pit in your yard sounds like a big project, but it's easier than you think. If you're looking for the cheapest and quickest option, use bricks or stone pavers. Choose a spot in your yard that's not too close to anything and get to work. In no time, you'll have a new way to spend cool nights with your family.


Other outdoor projects include cleaning your patio furniture or installing new lighting. If the kids have spent too much time inside lately, consider building them a backyard swing set. Or get them involved with safe yard maintenance tasks such as watering your lawn.


Interior Improvements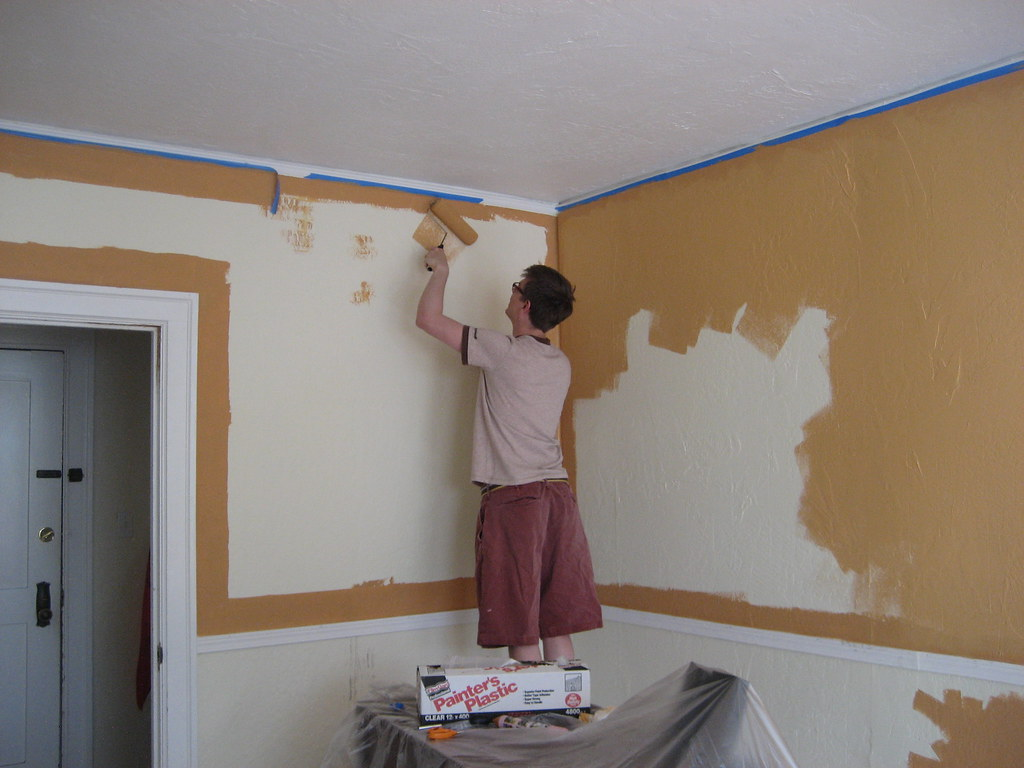 Having spent the last few months inside your home, you may have grown tired of the same four walls. So revamp them. A simple coat of paint or wallpaper could make your home look new again. You can add new colors to the walls of entire rooms or focus on a smaller task like painting trim and moldings.


Another easy improvement? Rearranging the furniture to give your space a fresh perspective. It can help create a new feel in your home and open things up. You can also make a big change by moving your lamps and changing the lighting in the room. Soon, you'll walk into your own living room and wonder why you never became an interior decorator.


These are some of the easier home improvements you can jump into without breaking the bank. But, there are many other projects you can undertake while staying in the house. The current pandemic has made us all realize how important our home spaces are. We should take care of them so that we can enjoy every moment we spend there. Stay safe, and stay productive!


Bryce Thompson is a home stager and freelance writer who specializes in inexpensive ways to improve curb appeal.
---