Tuesday, November 12, 2019 / by Jenny Carroll
Contributed by Deena Thomas of Stanberry Realtors in Bastrop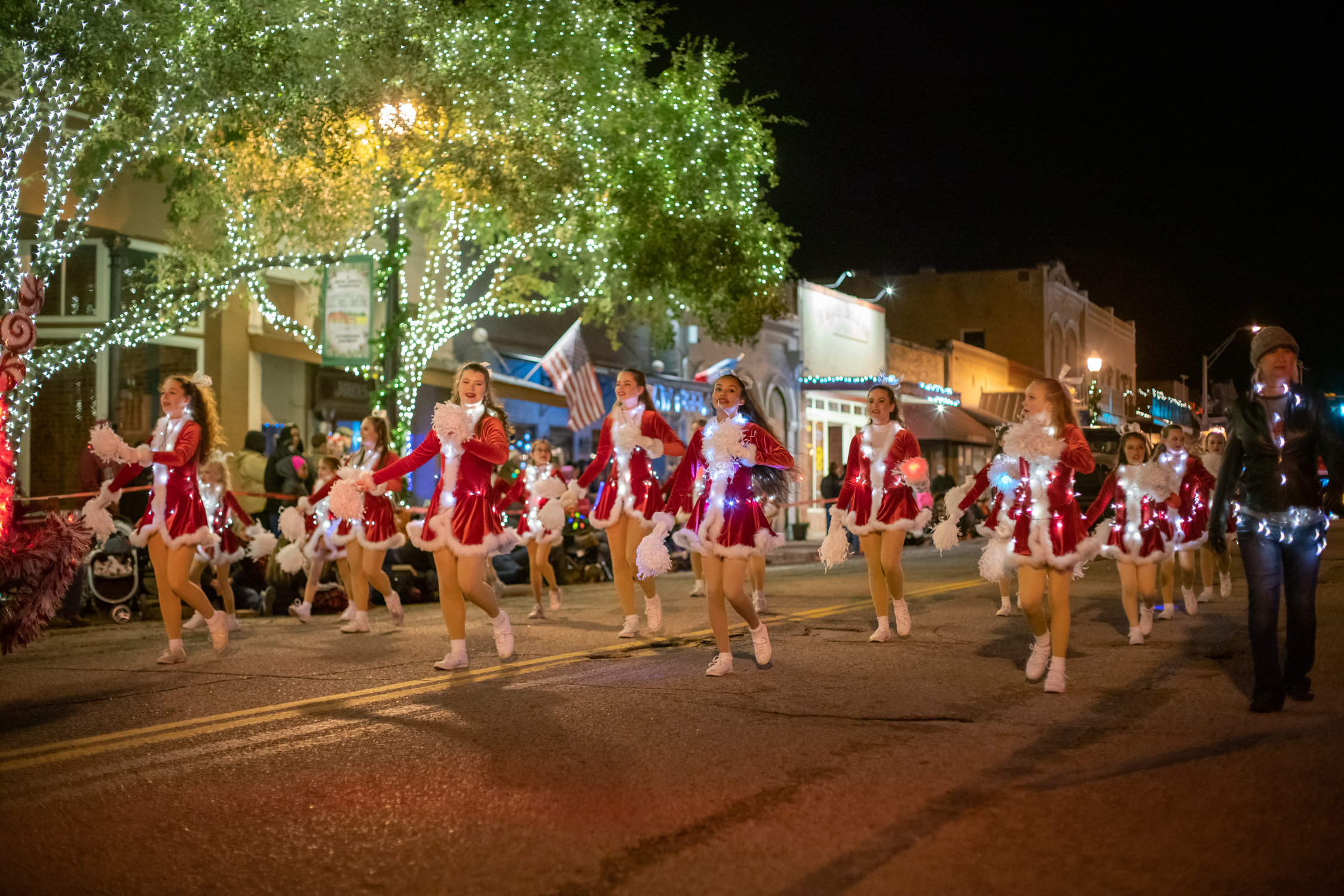 (BASTROP) Once the Thanksgiving dishes have been cleared and the leftovers squared away, Historical Downtown Bastrop along with Santa Claus will be ready to usher in the Christmas season Saturday, Nov. 30 followed by several beloved Christmas events leading into Christmas.
SATURDAY, NOV. 30 LOST PINES CHRISTMAS EVENTS IN BASTROP
WASSIL FEST—12 P.M. TO 5 P.M.
Family and friends will be drawn to Saturday's Downtown Main Street shopping with Wassil Fest, an event in conjunction with American Express Small Business Saturday, which encourages holiday shoppers to patronize brick and mortar businesses that are small and local. Shoppers will enjoy various Wassil samples at participating stores and vote for the best cup of the day.
Stop by Liberty Glen and find a great collection of McKenzie Childs kitchenware and home décor featuring all patterns along with exquisite, custom Christmas garlands, trees and wreaths, unique tableware, and home décor, as well as an extensive children's gift line and a selection of women's mid-priced fashions.
On the next block, Lost Pines Art Bazaar greets shoppers to items from around the world displayed in a beautiful setting. Those shopping for more than the run-of-the-mill Christmas gift will find a wide array of products from apothecary, food items, jewelry, leather bags, and unique books. There's a section specifically dedicated to quality children's toys, books, layettes, and other gift items. But the most impressive part of the Lost Pines Art Bazaar shopping experience is the nation's largest hand-knotted Persian rugs alongside elegant fine furniture and global antiques. Those looking to make such an interior design investment can even set up a time to meet with one of Lost Pines Art Bazaar design consultants.
Other shops not-to-miss during the Wassil Fest are Spoiled Sisters Boutique and Southern Edge Boutique, for women's fashion, Sera Sera for antiques and shabby chic décor, and Cripple Creek Wine & Gifts.
BASTROP CHRISTMAS TREE LIGHTING WITH SANTA & RIVER TRAIL LIGHTS 6 P.M.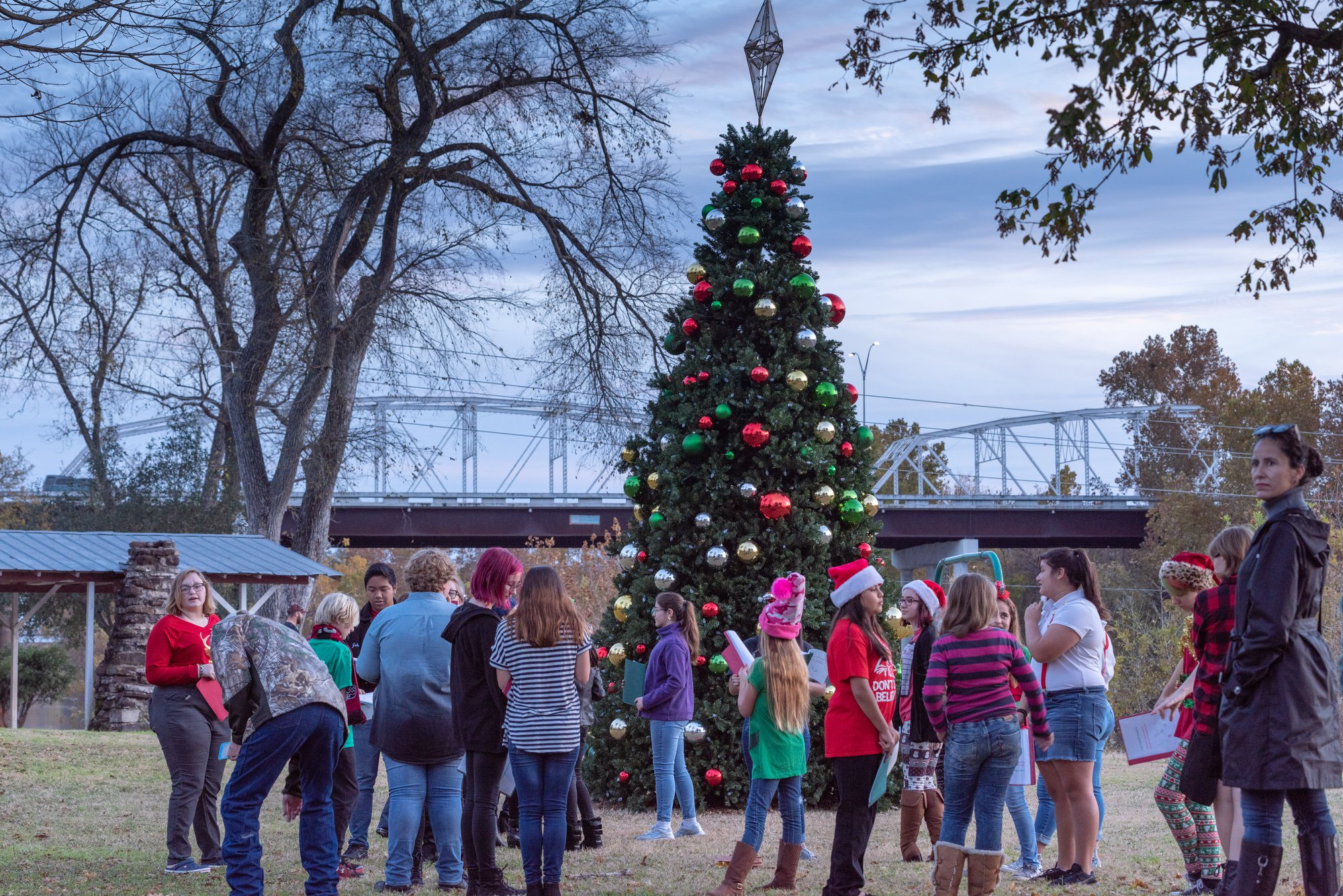 The Christmas spirit will first sparkle at the lighting of the Christmas tree and Trail of Lights at Fisherman's Park that runs along the Colorado River. This evening will be especially inviting as local school choirs carol, and there may even be a Santa sighting. Access to this event can be from the steps beyond Wells Fargo Bank on Main or at Fisherman's Park entrance off of Farm Street.
THE BEST CHRISTMAS PAGEANT EVER at THE BASTROP OPERA HOUSE
Evening Performances Begin at 7:30 p.m. Dec. 6, 7, 13, 21
Afternoon Performances Begin at 2:30 p.m. Dec. 8, 14, 15
(From Bastrop Opera House Website) The Herdmans are the worst kids in the history of the world--so when they crash Sunday school and demand parts in the Christmas pageant, the whole town panics. There's not supposed to be fighting or cigar-smoking in Bethlehem, and while these kids have never even heard the Christmas story, they definitely have rewrites! Soon everyone from the terrified pint-sized shepherds to the furious church ladies is calling for first-time director Grace to fire the Herdmans. But it's up to Grace and the Reverend to help their community see the Christmas story and the Herdman kids through new eyes in this buoyant musical adaptation of the funny and touching holiday classic. Silent night? Not a chance. But sometimes a little joyful noise is just right for Christmas.
For advanced tickets go to https://app.arts-people.com/index.php?actions=10&p=1
For the next two weeks, families will stroll in the evenings by the twinkling lights of Main Street and the Fisherman's Park River Walk to capture that Christmas cheer brightly lit along the paths or even to take in the Christmas pageant chaos at The Best Christmas Pageant Ever performed at The Bastrop Opera House. But it's Saturday, Dec. 14 that will draw people of all ages to the Historic Downtown Bastrop for an entire day of Christmas cheer starting with the Historical Homes Tour and ending in the evening with the Lighted Christmas Parade.
SATURDAY, DEC. 14 LOST PINES CHRISTMAS EVENTS IN BASTROP
Bastrop Historical Homes Tour---Noon to 5 p.m.
For the 40th year, historical homes of Bastrop will be open for tour. Donned for Christmas and represented by docent volunteers, these six jewels have been chosen by the Bastrop County Historical Society for the showcase. Early bird tickets can be purchased on the following link through Nov. 15 for $15. Children under 12 accompanied by a ticketed adult are admitted free. Tickets at the door the day of the tour will be $20.
https://www.bastropcountyhistoricalsociety.com/tickets
(Home descriptions are from Bastrop County Historical Society Website)
1. The Allen-Fowler House
1404 Wilson Street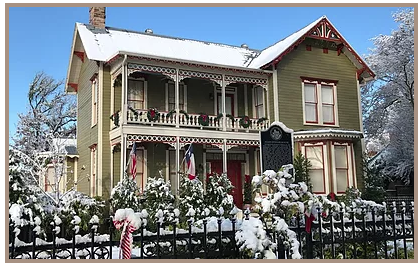 The Allen-Fowler House, built around 1852 as a residence and boarding house across the street from what became the Bastrop Military Institute. Governor Sam Houston often dined here when visiting his sons while they were cadets at the Institute. State Senator John Preston Fowler and his wife, Maude, renovated the façade, adding bay windows, porches, and "gingerbread."
2. The Margaret Chambers House
502 Elm Street
?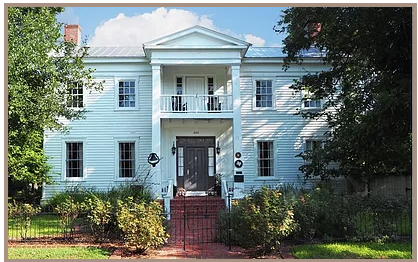 The Margaret Chambers House, a classic, two-story Texas Greek Revival home built before 1857, this house was the first residential structure to acquire a Historical Medallion in Bastrop County.
3. The Alf Jung House
508 Pecan Street
?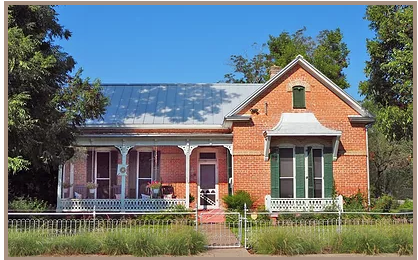 The Alf Jung House, owned by members of two families, Jung and Smith, for 115 of its 124 years and first time on the tour! This Folk Victorian was built of red brick by Alf Jung, a brick mason, who along with his father and two brothers built many of the buildings in downtown Bastrop
4. The Howell House
1407 Wilson Street
?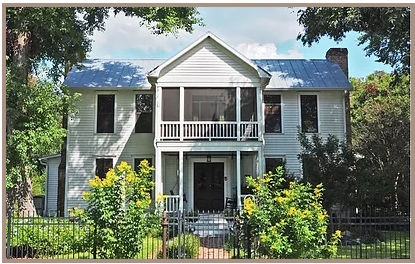 The Howell House, the central element of this house is a three room, one-story dog trot built before 1860 and once designated "The Miley House." It was moved to this lot and a second story and other rooms added in 2004.
5. The Kleinert-Grisenbeck Home
802 Jefferson Street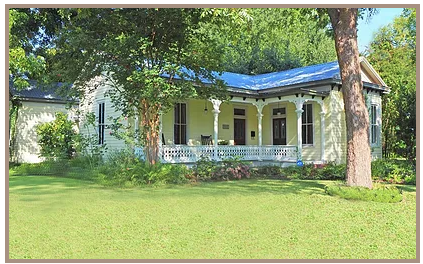 The Kleinert-Grisenbeck Home, a German Victorian cottage built before 1887. Charles and Mary Kleinert built this charming house and gave it to their daughter three years later. Mary's husband, Otto, served as mayor of Bastrop from 1893 to 1901.
6. The First United Methodist Church
1201 Main Street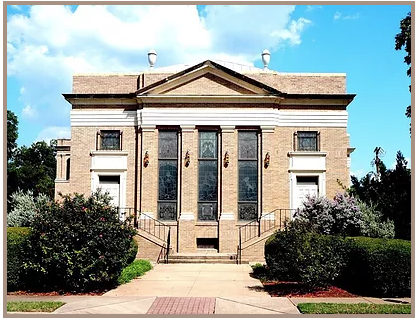 The First United Methodist Church, built in 1925, its congregation celebrates its 185th anniversary in 2020. The first services were held in an unfinished store on Main Street with a Bible and a hymnal placed on a barrel which served as a pulpit.
LET IT SNOW EVENT—Noon to 5 p.m.
Whatever the weather, Fisherman's Park is expecting snow for this event. Come throw a few snowballs or just watch the children revel while making snow angels in anticipation of the main event---The Lighted Christmas Parade.
LIGHTED CHRISTMAS PARADE---6 p.m. to 8:30 p.m.
The main event will hit the streets with lighted floats, cyclists, bands, and dancers for the Lighted Christmas Parade. With over 125 entries anticipated the parade route, starting at Bastrop High School and running south down Main Street, attracts those looking to really get into the holiday spirit. For onlookers, the parade brings the magic of the season, but for those participating in the parade, coveted trophies from Overall Best Lost Pines Christmas Entry to Best "Reason for the Season" are at stake. There's no parade pre-registration, but check the link for the form that is required the evening of the lineup. Bundle up and come early to Main Street for your best parade vantage point.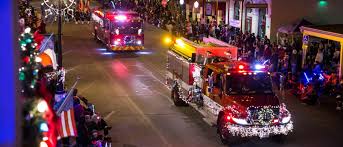 https://chambermaster.blob.core.windows.net/userfiles/UserFiles/chambers/2216/File/2019ParadePacket.pdf