Monday, November 9, 2020 / by Jenny Carroll
Guest Blog By

Desiree Miller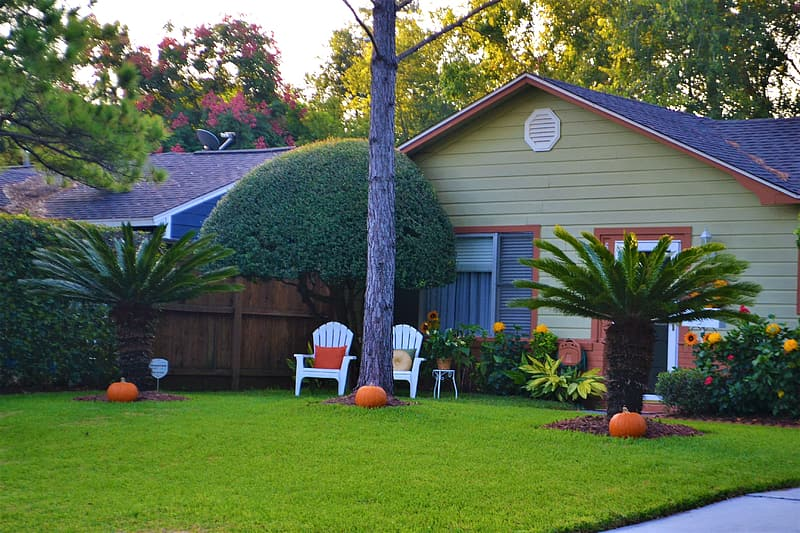 Source
There's more to selling a house than putting a sign in the yard. Curb appeal and well-maintained landscaping draw buyers in for a closer look. Planting a garden adds color, aroma, and a sense of style to your property – something would-be buyers want.
While the
real estate market in Austin
tends to change with the times, a low maintenance garden can
increase your property's value
.
The
climate in Austin
allows for easy planting of spring gardens and flower beds, and you can keep them up through summer and fall.
Flowers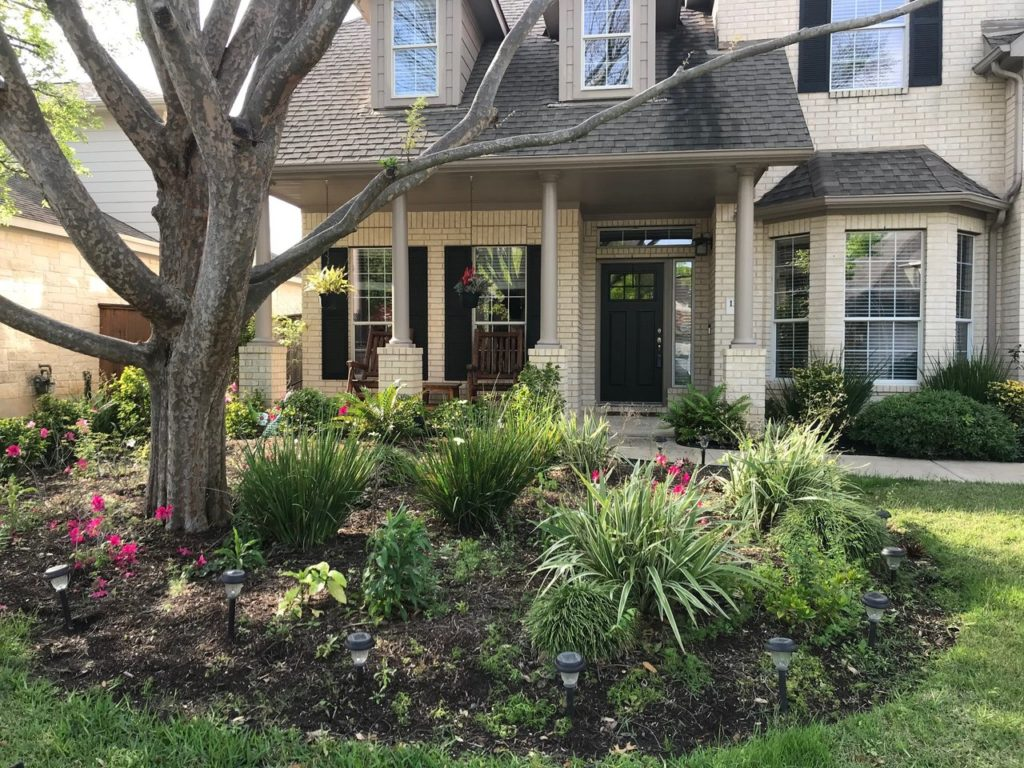 Photo courtesy of LawnStarter
Garden selections are a personal choice – what you want to see and eat is up to you. But when you're staging the outside of your home to put on the sales market, you want to present a certain style of living to your would-be buyer.
Setting up a garden involves
soil testing.
You also want to choose a location where the soil drains well, and outdoor plants will receive at least six full hours of sunlight per day. The less pruning and care it needs, the better.
Flowers can be a challenge to grow directly into the ground. Research the type of flower you want and its ability to survive during all the changing seasons. Don't have a big yard, try growing a few native plants in containers for the porch or patio.
When planting a
flower and shrub garden
, native species such as Texas wisteria, red yucca, and sage practically grow themselves. They need little water or care and bring sharp colors and tantalizing aromas to attract butterflies and birds. Since they're native to Texas, they also can defend themselves against disease and damaging insects. Lavender is a low maintenance plant that brings a lot of color to the yard.
Fruits and Veggies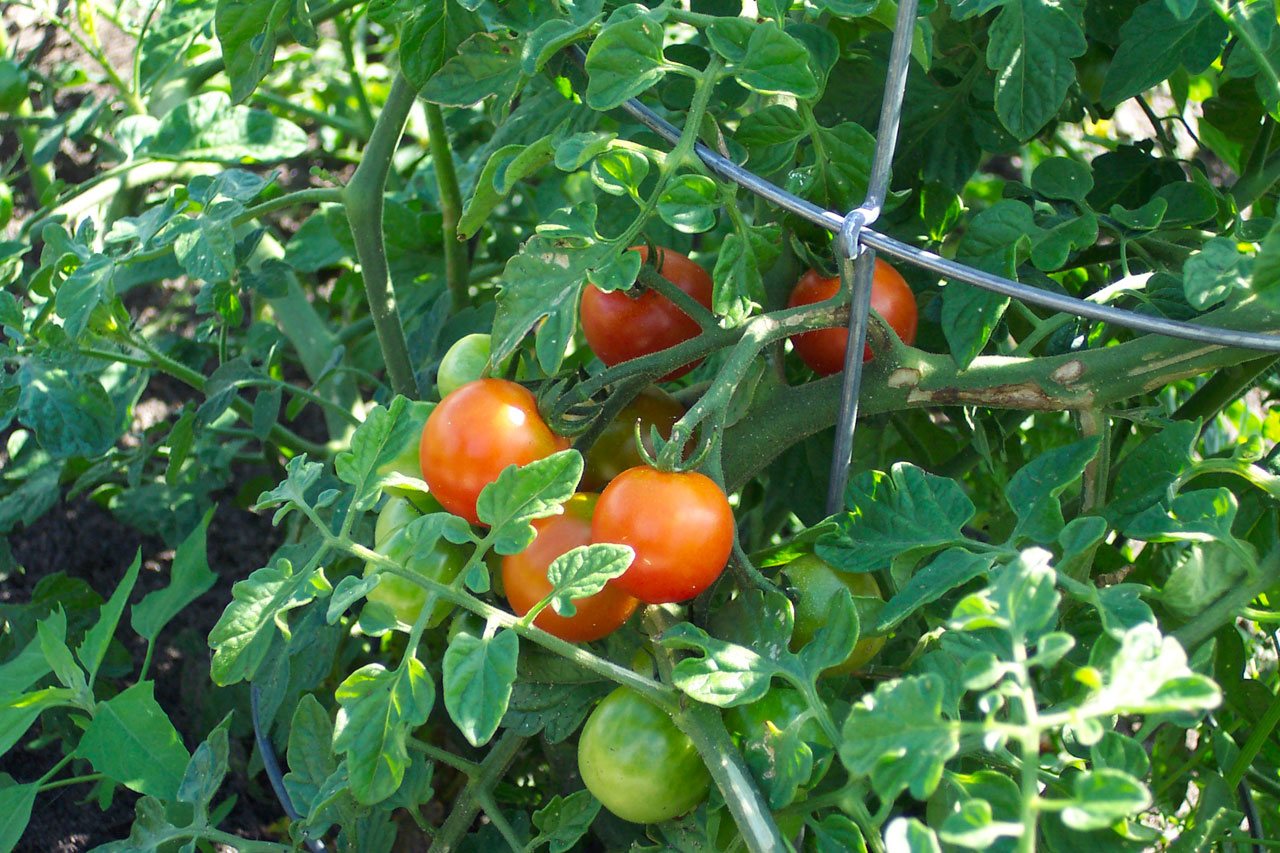 Source
An edible landscape is trending right now.
Easy to grow produce
includes peppers and tomatoes, which will add color to the garden. Spark a buyer's interest by growing strawberries, raspberries, blackberries, and blueberries.
The fewer plants you embed in a large space, the less work you'll have to do to keep them in line. Plant shrubs through the perennials and add a layer of mulch so you won't have to worry about weeds. Hardscaping in the garden … birdbaths, fountains, and paving stones means less mowing for the new homeowner.
Landscaping
Trees and shrubbery are a must, but some are messy or toxic to have in your yard. Black walnut trees produce a substance called
juglone
– it kills vines, ground covers, annuals, and some vegetables planted nearby.
Other trees to avoid in your Texas landscape?
Mulberry trees leave a purple mess in the yard

Cottonwood trees are brittle and split easily

Bradford pear trees are invasive and brittle

Weeping willows will compete with the lawn for moisture.
Native trees like crepe myrtles, maples, desert willows, and dogwoods are a good bet. And there's nothing like the wide canopy of a large magnolia to shade the house against the Texas sun!
Shade trees deflect the sun's rays from the house -- that can help control your home's cooling costs. (This is a good point to make to potential buyers).
Trends
Big backyards and more useful living space are what today's young homebuyer wants. Increase the property value with the latest trends in mind.
Ground covers, easy-to-care-for perennials, and wide borders or patio bricks that cut into the turf mean less grass to mow. Laid out gravel, a wooden deck, cement patio, outdoor seating, and flower urns and boxes dress up the outside living areas. Add some solar lights to brighten up your backyard and gardens at night.
When you're getting ready to sell a house and property, doing whatever possible to increase its value just makes "cents." Or better yet … dollars.
Desiree Miller staged her first house at age 6. By all accounts, Barbie and Ken loved her work, and she has stuck with it ever since. She still stages homes today and writes about real estate topics.
---