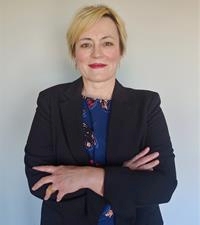 Resourceful, accountable and committed to her clients' success.
Originally from Midland, Texas, Tuesdee came to Central Texas to attend TX State University, where she earned a Bachelor of Fine Arts specializing in painting. She remained in the Austin area for 9 years while leading the Special Events team at the renowned Jeffrey's Restaurant.
Additionally, she was fortunate enough to work with celebrity Chef, Christina Tosi, while leading the front of house staff at Momofuku Milk Bar in New York City. Working in these establishments allowed her to build on her creative problem-solving and customer relations skills. Tuesdee acquired invaluable skills from the fast-paced, high-volume food service industry. She is adept at thinking on her feet and exceeding clients' expectations.
A growing family brought Tuesdee and her husband home to Texas from New York in 2012 where they have focused on creating a warm and nurturing home life for their daughters. It is this passion for home life along with the joy she derives from helping others that inspires her real estate career.



















CALL/ TEXT ME: 512-731-0291